Dementia Memory Aid Kit (Reminder Watch and Alarm Combo) Black (With Black Strap Only)
OV6683
Regular price
£236.80
/
---
Dementia Memory Aid Kit (Reminder Watch and Alarm Combo) Black (With Black Strap Only)
Whether you suffer from dementia or another type of memory deficit, ensuring you're reminded of crucial times like when to take pills or eats meals can provide a major boost to quality of life. The Dementia Memory Aid Kit includes a Vibratime Vibrating Reminder Watch as well as a MemRabel 2 Dementia Reminder Clock, providing a complete memory aid solution whether you're at home or out and about.
What's Included?
The following items are provided with this Memory Aid Kit:
1 x MemRabel Remote Control
1 x MemRabel AC Power Adaptor
1 x MemRabel User Manual
1 x USB Charging Cable
1 x Black Silicone Vibratime Strap
1 x Set of Vibratime Instructions
(Optional) 1 x Additional Coloured Vibratime Strap
How Does the MemRabel 2 Clock Work?
The MemRabel 2 Clock works by allowing the user, carer, or loved ones to set reminders in audio, visual, or picture format. These reminders can be programmed with Daily, Weekly, Monthly, or Yearly playback to ensure that the best kind of alert can be received at the most practical time for the user.
How Does the Pivotell Vibratime Watch Work?
The Vibratime allows you to set up to eight vibrating alarms, providing you with a discreet reminder to take medication, drink water or anything else important that you need to remember. At pre-programmed times the watch will vibrate for up to 20 seconds and the time will be displayed.
Who Can Benefit from the Vibratime Reminder Watch?
While the watch is especially useful for elderly users and children, anyone who has trouble remembering can benefit from Pivotell's Reminder Watch. Ideal uses include:
Medication Management:

 

If you need to take medication a number of times a day the Vibratime Alarm Watch can help you keep track of your schedule
Drinking Water:

 

You can use the regular reminders of the Reminder Watch to ensure you stay hydrated through the day
Reminders for Children: Whether your child needs to be reminded to use the toilet, or has a medication schedule when away from home, the Vibratime Watch can help them keep track even when you're not there
Any and All Reminders: With multiple alarms this Reminder Watch can help you keep track of any important daily reminders
Will the MemRabel Function as a Regular Clock?
The Dementia Reminder Clock also functions as a standard clock, with a clear display screen displaying the time of day and the date itself. This helps users to keep on track of the day of the week and whether it is morning or night.
Who Can Use the Dementia Reminder Clock?
The Dementia Reminder Clock has been designed with dementia patients in mind. As alarms can be displayed on the screen or presented in audio format, the clock is ideal for anybody who suffers with memory difficulties, hearing impairments, or poor eyesight.
The MemRabel 2 Reminder Clock is also suitable if you feel you would benefit from frequent reminders but would prefer something more detailed than a digital watch or text reminder. With the MemRabel 2 Reminder Clock, you can programme in your own pictures, videos, or audio files to tailor your daily, weekly, monthly, or even annual reminders.
How Many Reminders Can I Set?
An unlimited number of reminders can be programmed into the dementia clock. This means it can be used for daily medication reminders, monthly appointment alerts, and even annual upcoming birthday prompts.
Can the Vibratime Be Worn By Children?
Yes, the Pivotell Vibratime Watch can be used as a children's vibrating watch. This is a great way of reminding children discreetly to go to the toilet, to drink water, or to return home at a specific time.
How Strong Are the Vibratime's Reminders?
With strong vibrations that last for up to 20 seconds, the Pivotell Reminder Watch doesn't feature an audible alarm. This allows the reminder watch to be inconspicuous during your daily routine.
Does the Vibratime Watch Also Show the Time?
During normal wear the Vibratime resembles a plain wristband, but at the press of the right-hand button the time will be displayed. The watch also shows the time during alarms, helping you keep track between alarms.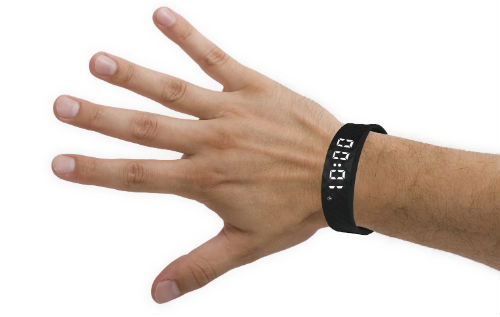 How Do I Set Reminders on the MemRabel?
A remote control is included with the Dementia Reminder Clock, which can be used to set reminders either from your own personalised alerts or from a catalogue of over 100 pre-installed alarm reminders. There are clear on-screen instructions to guide you through setting the alarms, and the manual provided with your clock also details your choice of reminders. Please see the PDF below for a closer look at the MemRabel 2 user manual.
MemRabel 2 Dementia Reminder Clock User Manual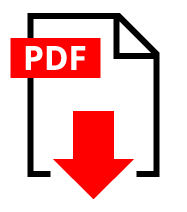 How Frequently Can the Reminders Be Repeated on the MemRabel?
A single reminder can be programmed to be repeated on a daily, weekly, monthly, or yearly basis. This means that the reminder does not need to be continuously reprogrammed into the clock, as it can be set to repeat as required.
How Are MemRabel Reminders Displayed?
The MemRabel 2 Dementia Clock allows you or a loved one to programme in reminders as either visual or audio alerts. The following reminder formats can be scheduled:
Audio Reminders: Ideal for individuals with visual impairments, audio reminders can be set so that a voice can issue the prompt at a scheduled time.
Video Reminders: Videos provide an engaging approach to reminders to which some individuals may pay more attention. The clock is pre-programmed with a range of videos designed for daily prompts covering: Appointments, Diabetes, Drink, Food, Home, Medication, and Safety.
Image Reminders: For some individuals, images can be the easiest way of understanding a prompt. An image reminder can be combined with an audio reminder for maximum benefit.
Can I Personalise Reminders?
Yes! Although the MemRabel 2 Clock includes a bank of pre-installed reminders, you can also upload your own voice files, videos, and photographs. This helps to provide assurance to the intended user by offering a familiar face or voice that they are more likely to trust.
What Happens If a MemRabel Reminder Is Missed?
Alarms can be set to repeat across a specified time period. An alarm can be repeated between one to four times, at intervals of 5, 10, 15, 20, or 25 minutes. This way, if you are worried about missing an alarm, it can be repeated up to four times over a duration of your choice for peace of mind.
Does the Vibratime Require Batteries?
Powered by a rechargeable battery, the Vibratime Watch can be charged via the USB connector provided. The battery level can be checked by pressing the right-hand button twice. With a battery life of up to several days, the watch can be fully recharged in two hours.
How Long Will the Vibratime Last Before Charging?
As the Vibratime can be charged, it means that it doesn't require batteries. Depending on how many alarms you use, it will take approximately six days before your watch will require recharging. It will take around two hours to charge.
What Size is the Pivotell Vibratime Watch?
The Pivotell Vibratime Watch is designed in one size with an adjustable strap that should fit most users. The strap is approximately 20cm long.
Find Out More About the MemRabel 2 Clock
Watch the video below to find out more about the MemRabel 2 Dementia Reminder Clock.
Technical Specifications of the MemRabel
Internal Storage:

 

8GB
Screen Resolution:

 

1080/720
Screen Size:

 

6.75 x 4.75"
Overall dimensions:

 

8.75 x 7"
Audio Formats: JPG, BMP, PNG, GIF
Video Formats: MP3, WMA, OGG, APE, AAC, WAV, FLAC
Image Formats: RM, RMVB, AVI, MP4, MOV, VOB, PMP, FLV